What Is Fontina Cheese?
This is yet another cheese variant with its roots tracing back to Italy. It dates back as early as 12th century, making it one of the ancient cheese ranges we have today. Fontina is semi-soft and has a structure made up of 45% milk fat. This cheese can be aged for a year or more and depending on how long the piece has been refined, it usually has some traces of crust in shades of orange or brown.
It's mostly used as a table cheese, all thanks to its smooth and mild texture. However, it's also used in other traditional recipes like pasta, chowders and soups. So, what is a good substitute for fontina cheese? Let us find out here. Fontina cheese can also be substituted with other cheese variants in these recipes considering how flexible it is.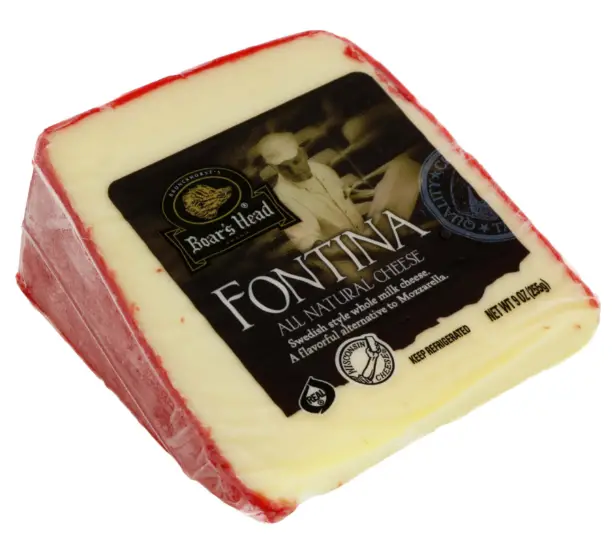 What Does Fontina Cheese Taste Like?
This Italian classic stands out with its authentic creamy and savoury pungent taste, blended with exciting traces of nutty flavours. Having been made with pasteurized cow's milk, this cheese has its own distinctive herbaceous and rich fruity aroma. It's characterized with a combination of nutty, milk and mild flavour profile. Something to mention is that how intense the taste is varies from how and where it's made, so it can come forward differently.
Why Would You Want To Substitute Fontina Cheese?
Availability. We still have a good number of people who aren't lucky to have Fontina cheese stocked at their local store, especially if you're not from Italy and its environs. At the same time, we have seasons where availability becomes an issue and if either of these is the case with you, you can always find an alternative for your cheesy recipe.
Dietary Restrictions. Apart from those who are lactose intolerant, Fontina cheese is equally not the best pick for those who are trying to limit their calories intake. It has a great taste and flavours, however it still has higher calories compared to other variants and with such you can always substitute.
You don't like the taste. When you land on an original block of cheese from Italy, you'll have a pungent flavour which might not go well with you if you prefer milder ones. In that case you can opt for different variants or go for the mild ranges of Fontina Cheese as well.
Best Fontina Cheese Alternatives in Recipes
Here are the best 7 Fontina Cheese Substitutes for any recipe:
This comes first because it's available in most markets, however it costs more. They both originate from Italy and melts just as easily as Fontina does, giving you the right consistency. It's a great choice for those who are overpowered by Fontina's pungency, and here you'll have a milder aftertaste which can still work well for pastas, pizza or even grilled cheese, see make mozzarella cheese at home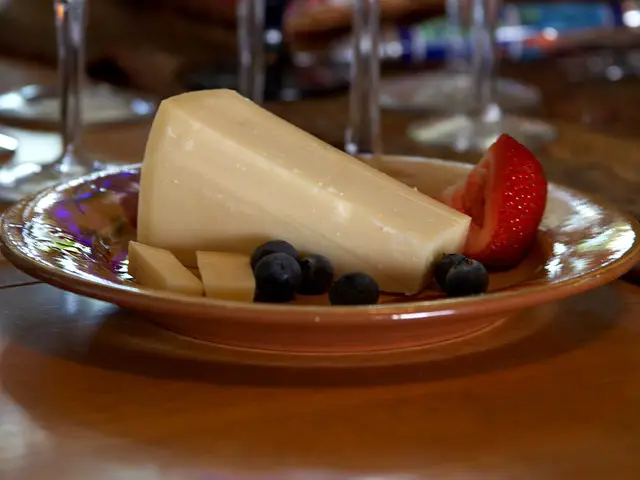 With its origin tracing back to Switzerland, Gruyere cheese is a close match to Fontina. They're similar in terms of flavour which depends on how long the cheese was aged, and this happens in both cases. So if you're looking for exact character in terms of the strong flavour and a perfect melt, Gruyere is your guy. A plus is that it's available on most shelves compared to Fontina, so chances are you won't run out.
This is a great desert cheese with a creamy and buttery taste. It has a versatile flavour profile which compliments any herbs and spices that you may be using for a perfectly-made dish. Being a table cheese, it melts with much ease so you can have it replace Fontina as your wine accompaniment, in pizzas or as a sauce base.
Commonly known as Swiss cheese, Emmental is quite flexible and can work with any dish. It comes forward with a strong and nutty taste just like Fontina, and so apart from cooking, it's still great for wine and desserts.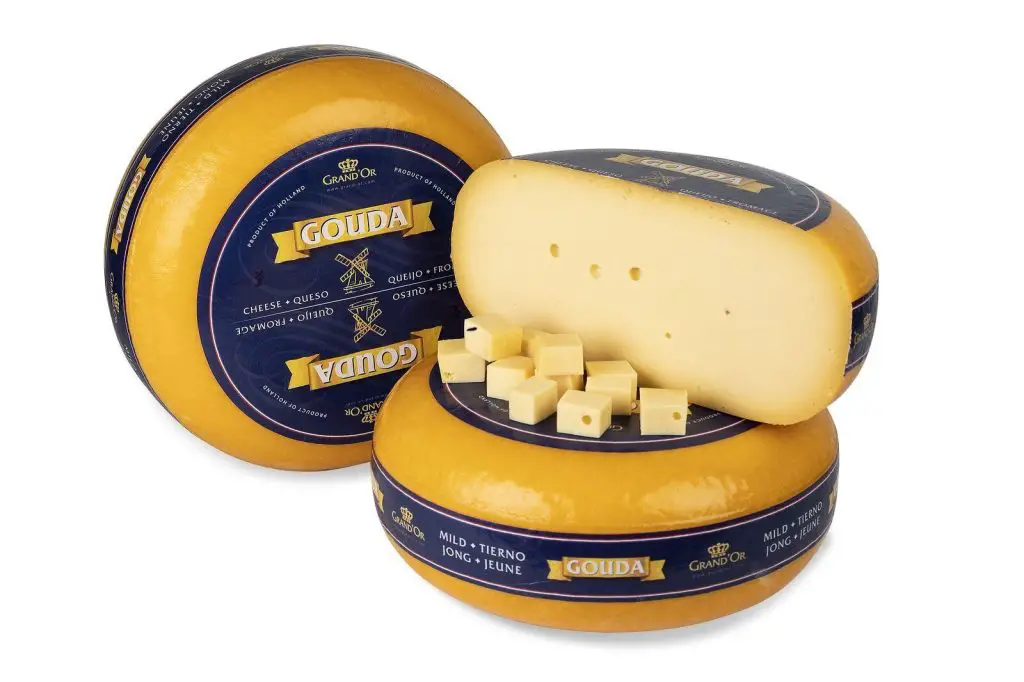 Gouda is another famous option which you're less likely to miss at the store near you. It compliments most dishes, all thanks to its rich and creamy profile. The versatility extends to sauces, soups, fondue, macaroni and any other cheesy recipes. It's also semi-hard like Fontina and can therefore be paired with wine and champagne.
This substitute also traces back to Italy and is available in options ranging from mild to tangy tastes. The more matured ones have similar sharp tastes Fontina depicts which will complement your soups and sauces. Its versatility extends and can be further used to dress your vegetable salads or as an accompaniment to homemade and flat breads, see more About Provolone Cheese
This is another versatile option, but then it's usually used as the last resort, mostly because it's readily available. That aside, it matches Fontina depending on how long the cheese has matured. So if you need a replica of the strong flavours Fontina brings, go for a well-aged cheddar cheese.
Best Fontina Cheese Substitute for Vegan Recipes
With vegan choices, you have to be particular because the dairy options will be out of the way. This leaves you with one choice; Tofu. You can still get perfect cheesy feel in your vegan recipes with tofu. Its texture is firmer and can substitute Fontina Cheese in your sauces, pies, pastas and dips.
Tips on Using the Replacement for Fontina Cheese
Match quantities. Considering how powerful Fontina cheese is in terms of flavour, you'll have to re-strategize the quantities of the replacement you're using if it's a milder one. However, this shouldn't be an issue with those that have similar aftertaste because for that you can always replace in equal quantities.
Consistency. This traces back to the texture and melting ability which are the other two factors which will influence how your dish turns out, other than flavour. Fontina is known for how perfectly it melts into an even consistency, so ensure that your replacement matches these features.
Conclusion.
So what is a good substitute for fontina cheese? Evidently, getting a good substitute for Fontina cheese is quite easy, being that it can be replaced with either hard or semi-hard varieties. This widens your scope when substituting so that you don't run out of options. All you have to do is focus on the flavour profile of the spices you're making, the cheese you're eyeing and ultimately the expected taste of your dish.
See more: