What Is Gruyere Cheese?
Gruyere is a smooth-melting Swiss cheese made by curing whole cow's milk for 6 months or more. The process creates a pale yellow cheese with a rich-creamy and nutty taste. As with Swiss tradition, this variety also features small holes formed by gas bubbles released during the cheese formation process.
If your life revolves around gooey cheese, it's time you tried this hard cheese which melts to a nice and creamy consistency. This uniqueness is credited to its production process which involves the cheese being curdled with a combination of rennet enzymes.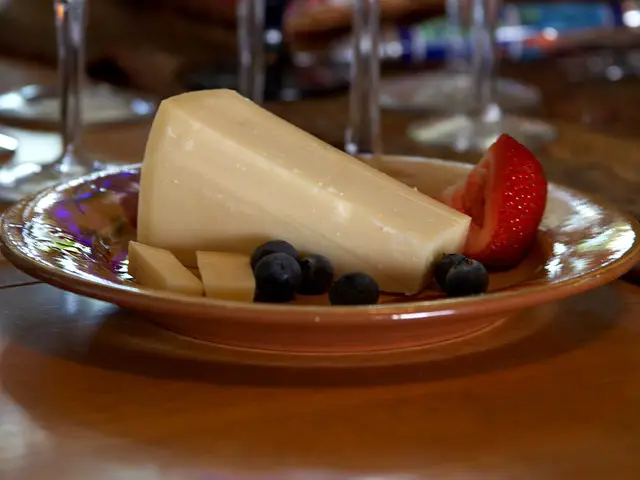 Why Would You Want To Substitute Gruyere Cheese?
Gruyere cheese is unmatched, all thanks to its flavour and versatility, however here are three instances where one would consider finding an alternative for gruyere cheese:
You have no idea what this variety looks like. Keeping tabs with all the cheese varieties can be quite some task, so chances are if you come across a recipe that calls for Gruyere cheese and you have never used it before, you'll definitely resort to an alternative which you're well conversant with.
Nothing on the shelves. However much widely available Gruyere cheese is today, it's still not stocked on certain markets. This means that you'll have to grab something else to get the recipe going, pushing you to its substitute.
Your budget is up tight. This cheese variety will have you spending a couple of more dollars than you would on regular cheese. So for those days when you have a certain budget to work with, buying Gruyere might not be a great choice.However, you can also go for the slices option instead of buying the entire cheese which might help cut on the cost.
Best 7 Gruyere Cheese Alternatives
Emmental Cheese.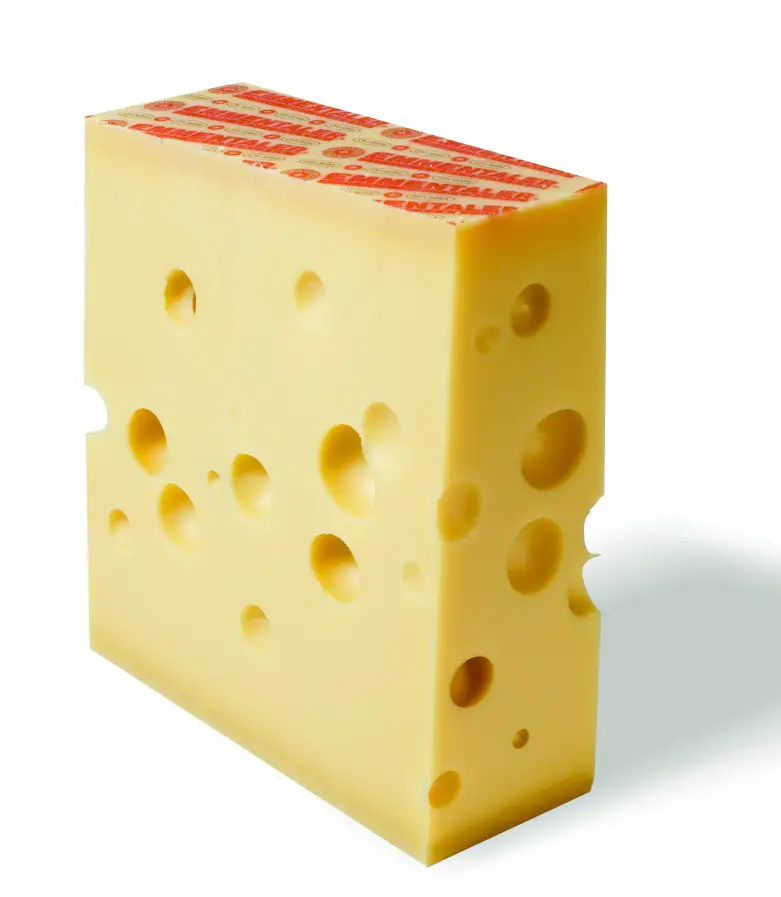 This is a semi-hard cheese variant characterised with distinctive sweetness and cherry-sized eyes. It boasts of aroma and delightful flavour with traces of ripe fruit and hazelnut. It matches the versatility of Gruyere, making it suitable for a variety of culinary needs.
Jarlsberg Cheese.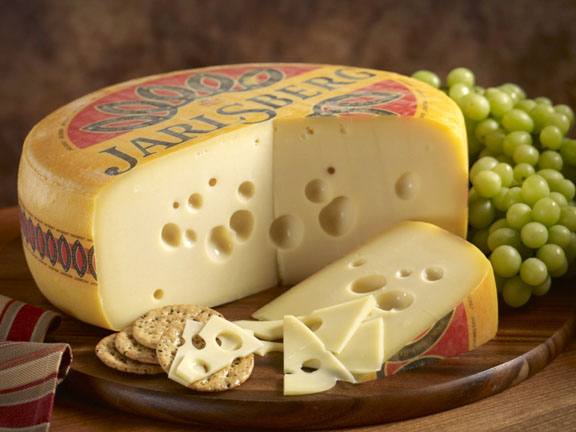 Jarlsberg is a mild-flavoured Norwegian cheese equally made from cow's milk. It has a buttery texture, sweet and nutty flavour, which is close to Gruyere's profile, only that it's slightly mild.Its versatility in flavour and consistency is what makes it a great table cheese, so you can trust it with your sandwiches and a number of traditional recipes which call for Gruyere cheese.
Beaufort Cheese
You can also try this noble Alpine cheese exclusively produced form pasteurized cow's milk. From that it gets unique grassy and flowery aromas which blend perfectly with its firm and butter taste, melting perfectly right from the mouth. With a curd cooked at lower temperatures, the taste tends to be subtler than that of Gruyere.
Comte Cheese.
Another match for Gruyere is this semi-firm French variety. It reveals a creamy texture and good melting ability. Having been made from pasteurized cow's milk which is basically matured for months is what gives it a taste similar to that of Gruyere.
Raclette Cheese.

Raclette is another cow's milk cheese featuring unmatched creamy texture. The flavour has everything in it, so if your recipe calls for a combination of sweet, salty and nutty flavours, this is your plug. When perfectly aged, it gets a slightly pungent smell which however doesn't translate to the taste.
Gouda Cheese.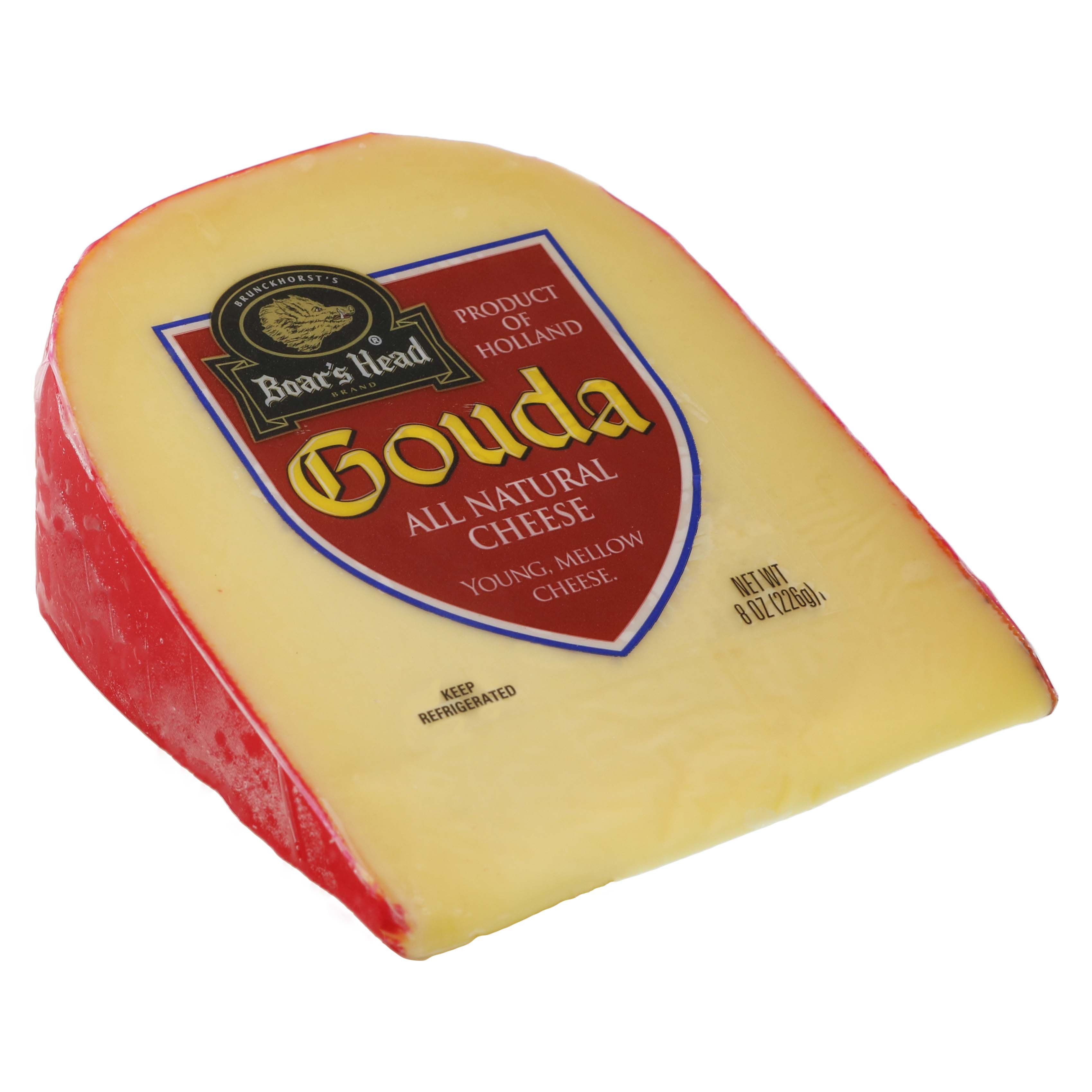 You can also bank on versatility with Gouda Cheese. This semi-hard cheese has its roots from Netherlands and with that it's characterized with a springy and dense texture. It brings with it aromatic and caramel-like flavours paired with traces of nutty, sweet and creamy notes. As a table cheese, its finish varies from sharp to smooth, depending on how well aged it is.
Fontina Cheese. This is an Italian Cheese with a firm velvety texture guaranteed to give you the right consistency once melted. It makes a good substitute because of the reminiscent butter and roasted nuts flavour. With it also comes some dense flavours of herbs and wild flowers. 
See more: Best cheese press for sale
Tips for Using Substitutes for Gruyere Cheese
Before picking on a substitute for Gruyere cheese, here are some of the things you should take into consideration:
Profile. One of the reasons why it isn't recommended to switch ingredients is pegged on flavour related issues. This is the case with Gruyere cheese, so the alternative you pick has to match gruyere's strong and delicious flavour profile.
Characteristics. Different cheese varieties have equally different melting characteristics. For this you'll need something that melts smoothly as Gruyere does, also depending on what the recipe calls for. At times, this could mean that you have to go slower or more on the quantities of the substitute used so that you achieve the desired consistency.
Versatility. Unless you're looking for quantities to use for a single recipe, versatility should be key. It's better to invest in a cheese variety that works well with different dishes, like Gruyere does. 
Gruyere Cheese Recipes
Some of the tradition dishes involving this table cheese include the following:
Fondue. You can save up your Gruyere cheese for Christmas and New Year traditions. It's the perfect cheese to use when making fondue in order to hack a warm and satisfying dish as it should be. Here, you'll need a combination of Gruyere and Emmental cheeses together with Kirshwasser brandy as the main ingredients.
The Croque-Monsieur. This is a classic French grilled cheese sandwich famous in a number of eateries in Paris. It's made by combining Gruyere cheese with some creamy béchamel sauce, which is then grilled to perfection. The sandwich pairs perfectly with French fries or a bowl of salad.
Conclusion
As with the norm, recipes are ingredients-specific, so when you choose to substitute one of the ingredients like cheese, the outcome can sometimes vary. However, this shouldn't be the case with Gruyere, now that you know what makes a good substitute for Gruyere cheese and a few tips to get you started.
Generally when substituting, all you should focus on is the flavour profile and tasting notes, key things which must be similar to that of Gruyere cheese. This will save the day especially if your recipe calls for numerous cups of cheese unlike in the case of small amounts which might even go unnoticed.