Living in a 24/7 society, the demand for round-the-clock services is growing, particularly in the food industry. Fast food chains that are open 24 hours are a boon to various segments of the population. Late-night workers, such as healthcare professionals, factory workers, or emergency service providers, often rely on these establishments for meals during unconventional hours.
Students burning the midnight oil might find these outlets the only available option for a late-night snack or meal. Additionally, travelers arriving in or departing from cities at odd hours may find these 24-hour fast food joints as lifesavers.
These outlets provide a convenient, quick and usually affordable solution for people with atypical schedules or unexpected food needs.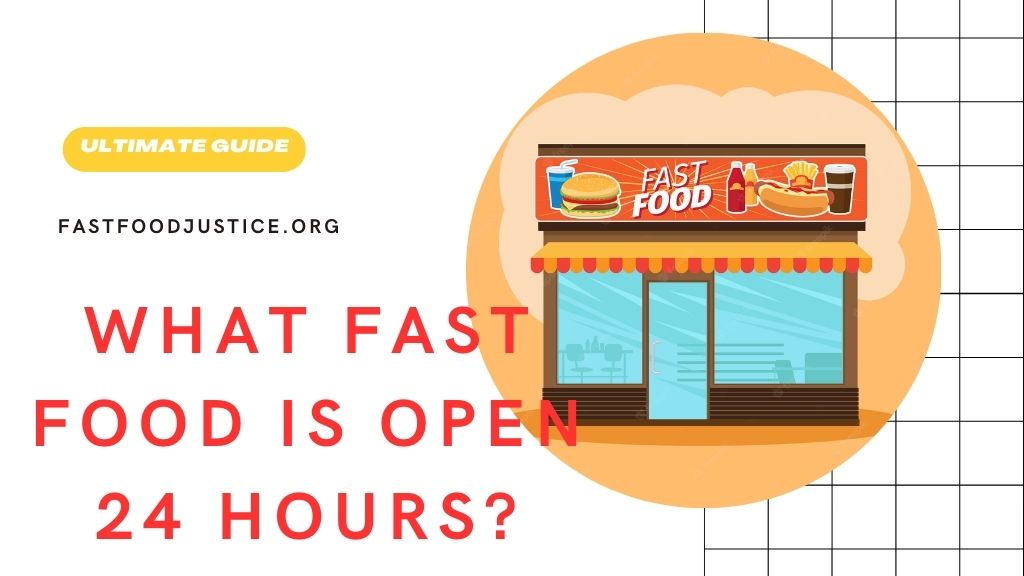 The Rise of 24-Hour Fast Food Chains
The proliferation of 24-hour fast food chains can be traced back to the mid-20th century, coinciding with the growth of cities, increased mobility and a shift towards a more bustling, non-stop lifestyle. These establishments tapped into a market need for quick, convenient meals, regardless of the hour. Their prevalence today is a testament to their continued relevance in our fast-paced society.
The popularity of 24-hour fast food chains is driven by a multitude of factors. Firstly, the extended operating hours cater to a wide range of customers whose schedules fall outside the traditional nine-to-five routine. Secondly, they offer a consistent menu with familiar tastes, which is a comforting factor for many customers.
Lastly, the speed and convenience of service coupled with the affordability of meals make these chains an appealing option for many, despite the burgeoning movement towards healthier eating habits.
In sum, 24-hour fast food chains have managed to carve out a niche for themselves in the food industry. They serve as reliable food providers for many segments of the population, underscoring their importance in our increasingly round-the-clock society.
Understanding the Impact of 24-Hour Fast Food Chains on Our Lifestyle
The omnipresence of 24-hour fast food chains has undeniably influenced our lifestyle, affecting both our eating habits and overall health. The convenience and affordability of these outlets often lead to increased consumption of fast food, which is typically high in fats, sugars, and salts. Regular consumption of these foods can contribute to health issues, such as obesity, heart disease and diabetes.
Moreover, the accessibility of these chains may disrupt our body's natural eating schedule, leading to late-night eating habits that can negatively impact sleep patterns and metabolic health.
On a socio-economic level, these chains offer employment opportunities across the clock, but often at the expense of workers' health and well-being, as shift work can disrupt sleep cycles and contribute to chronic health issues.
Understanding the impact of 24-hour fast food chains on our lifestyle is crucial. While they provide undeniable convenience, it's important for consumers to be aware of the potential health implications and for policy makers to consider these factors when shaping food and labor policies.
What Fast Food is Open 24 Hours?
1). McDonald's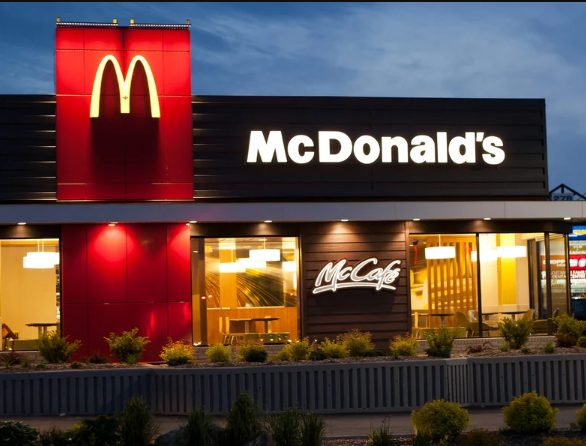 As a global kingpin in the fast-food industry, McDonald's operates numerous locations open 24 hours to cater to the round-the-clock cravings of their customers. Renowned for their Big Macs and golden fries, this chain provides convenient and consistent meals at any hour of the day or night.
McDonald's menu is vast and varied. Customers can choose from a selection of burgers, sandwiches, wraps, salads, breakfast options, desserts, sides and beverages. The iconic Big Mac sandwich is one of the most popular items on the menu. It features two all-beef patties with special sauce served on a sesame seed bun topped with lettuce, cheese, pickles and onions.
McDonald's fries are another classic item on the menu. These freshly fried potatoes are cooked to perfection for a golden brown experience that is both crunchy and salty. For those looking for a lighter option, McDonald's also offers crispy chicken tenders as well as sandwiches like their iconic McChicken or Filet-O-Fish.
Not to be forgotten, McDonald's breakfast options are also top-notch. From their classic Egg McMuffin and Sausage Biscuit sandwiches to delectable hotcakes and oatmeal, there is something for everyone in the morning. For a sweet treat anytime of day, customers can enjoy shakes, sundaes or a McFlurry.
When Does Mcdonald's Start Serving Lunch?
2). Burger King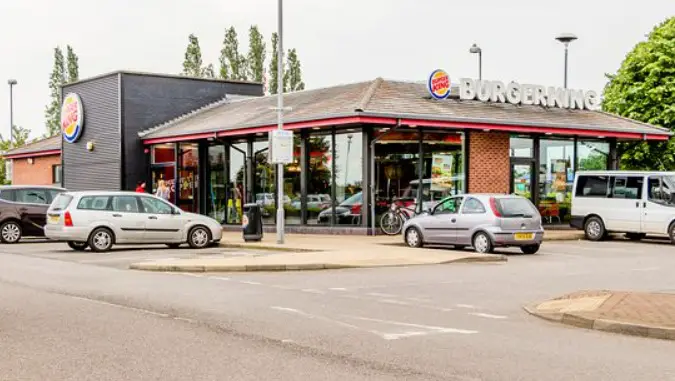 Another major player in the fast-food sector, Burger King, offers a 24-hour service in select locations. Known worldwide for their flame-grilled Whoppers, Burger King ensures that customers can indulge in their favorite burger, fries, and other menu items no matter the time.
Menu
Our menu is an epitome of indulgence and taste. Here's a glance at our most popular offerings:
Whopper: Our signature flame-grilled, quarter pound of beef topped with juicy tomatoes, fresh lettuce, creamy mayonnaise, ketchup, crunchy pickles, and sliced white onions, all on a soft, sesame seed bun.
Chicken Sandwich: A crispy, white-meat chicken filet topped with fresh lettuce, ripe tomatoes, and creamy mayonnaise, served on an artisan-style bun.
Impossible Whopper: Made from plants for meat lovers. Juicy, flame-grilled patty loaded with the same toppings as our classic Whopper.
French Fries: Crispy golden fries perfectly salted to satisfy your snack cravings.
Chicken Nuggets: Tender, juicy, bite-sized pieces of chicken, breaded and fried for a delectable crunch.
Beverages: Choose from our selection of fountain drinks, iced teas, or creamy milkshakes in a variety of flavors.
Please note: Availability may vary depending on location and time. Always check our online menu for the most up-to-date options.
3). Taco Bell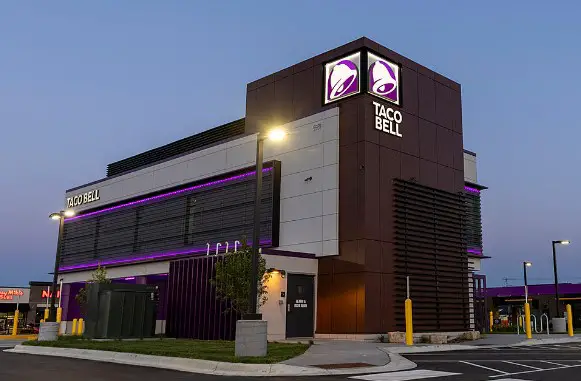 Taco Bell, the go-to fast-food chain for those with a late-night hankering for tacos, burritos, and other Tex-Mex fare, operates a number of 24-hour locations. Their innovative and diverse menu options are accessible throughout the day and night, making it a favorite spot for night owls and early risers alike.
Our menu is a carefully curated selection of Tex-Mex delights set to tantalize your taste buds. Here are some of our signature dishes:
Crunchy Taco Supreme: A hard-shell taco filled with seasoned beef, sour cream, crisp lettuce, diced tomatoes, and shredded cheese.
Cheesy Gordita Crunch: A flatbread with a layer of melted cheese, wrapped around a crunchy taco filled with seasoned beef, crisp lettuce, and shredded cheese.
Quesarito: A delicious burrito with seasoned beef, premium Latin rice, chipotle sauce, reduced-fat sour cream, and nacho cheese sauce, wrapped in a grilled quesadilla loaded with more nacho cheese sauce.
Chalupa Supreme: A deep-fried flatbread filled with seasoned beef, sour cream, shredded lettuce, diced tomatoes, and a blend of three cheeses.
Chicken Quesadilla: A tortilla filled with a three-cheese blend and grilled chicken, folded and grilled to a crisp perfection.
Bean Burrito: A warm, soft flour tortilla filled with refried beans, real cheddar cheese, diced onions, tangy red sauce and sour cream.
Cinnamon Twists: Our light, crispy and delicious dessert, dusted with cinnamon sugar.
4). Wendy's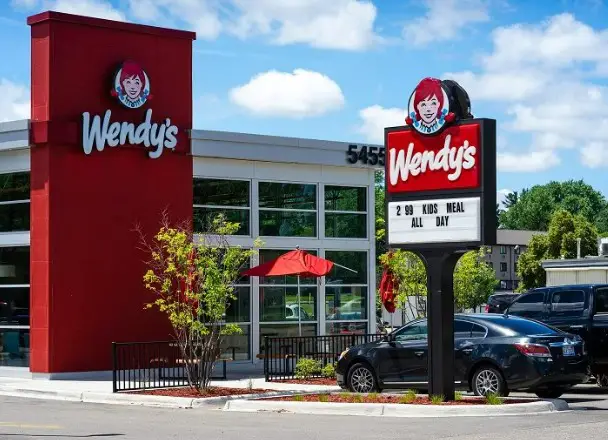 Wendy's, recognized for their fresh, never-frozen beef burgers, operates several 24-hour outlets. Whether it's their classic Dave's Single burger or a late-night Frosty craving, Wendy's ensures customers can satisfy their fast-food desires at any time, day or night.
Wendy's Menu
Explore the variety of our delectable offerings:
Burgers: Our signature item, the Dave's Single, features a quarter-pound of fresh, never-frozen beef, topped with cheese, crisp lettuce, tomato, pickle, ketchup, mayo, and onion on a toasted bun.
Chicken Sandwiches: Try our Spicy Chicken Sandwich, a juicy, breaded chicken breast with a fiery blend of peppers and spices, or go for the Grilled Chicken Sandwich, marinated and grilled to perfection.
Salads: Our salads, like the Apple Pecan Chicken Salad and the Southwest Avocado Chicken Salad, are fresh, flavorful and perfect for the health-conscious.
Fries & Sides: Crispy natural-cut fries, rich and creamy cheese baked potatoes and our classic chili are just a few of the sides that make every meal complete.
Beverages: Quench your thirst with our selection of soft drinks, iced teas, lemonades or our freshly brewed coffee.
Frosty: Save room for dessert and indulge in our iconic Frosty, a creamy, frozen dairy dessert available in both chocolate and vanilla flavors.
Visit us today or order online and savor the taste of Wendy's – Quality is our Recipe®.
The 24-hour fast-food sector is always growing, offering customers a greater selection of food items and convenience no matter what time it is.
Whether you're looking for something quick on the way to work or in desperate need of some late-night sustenance, these major chains have you covered. From burgers to tacos to fries, all of your cravings can be satisfied in one 24-hour stop.
Health Considerations
Fast food chains, especially those open 24 hours, offer the ultimate convenience for the busy, modern lifestyle. However, it's crucial to remember that frequent consumption of fast food can lead to health issues such as obesity, heart disease, and diabetes. Many fast food items are high in saturated fats, sugars, and sodium, which can contribute to these conditions.
That said, making healthier choices at fast-food establishments is entirely possible. Most chains now offer a variety of salads and grilled options. Opt for these instead of fried or breaded items. Watch out for calorie-laden dressings and sauces; instead, ask for them on the side or for lower-calorie alternatives.
Try to incorporate fruits and vegetables into your meal, whether it's a side salad, an apple slice, or a veggie topping to your burger. And always remember, portion control is key; smaller meal options or splitting a larger meal can help keep calories in check.
Conclusion
The convenience and ubiquity of 24-hour fast food chains have transformed the culinary landscape, providing round-the-clock access to meals, especially for those with non-traditional work schedules or late-night cravings. These establishments serve as a testament to our fast-paced, 'always-on' society, where food can be acquired at any hour of the day.
However, while this convenience is undeniable, it's important to balance these quick meal options with health considerations. Fast food, while tasty and time-saving, often falls short in providing the nutrients necessary for a balanced diet.
Therefore, the convenience of 24-hour fast food should not overshadow the importance of mindful eating and striving for a balanced, nutritious diet. As with everything in life, moderation is key.