What is QSR?
Quick Service Restaurants (QSRs), commonly known as fast-food restaurants, are a specific category of eateries characterized by fast food cuisines and minimal table service. These establishments prioritize speed, convenience and affordability, making them a popular choice for customers on the go.
But why should you care?
Understanding the QSR industry is crucial not only for food enthusiasts and potential investors, but also for anyone interested in the changing landscape of the global food industry. Over the next sections, we will delve deeper into the QSR world, exploring its origins, growth and the future trends that are set to redefine this bustling sector.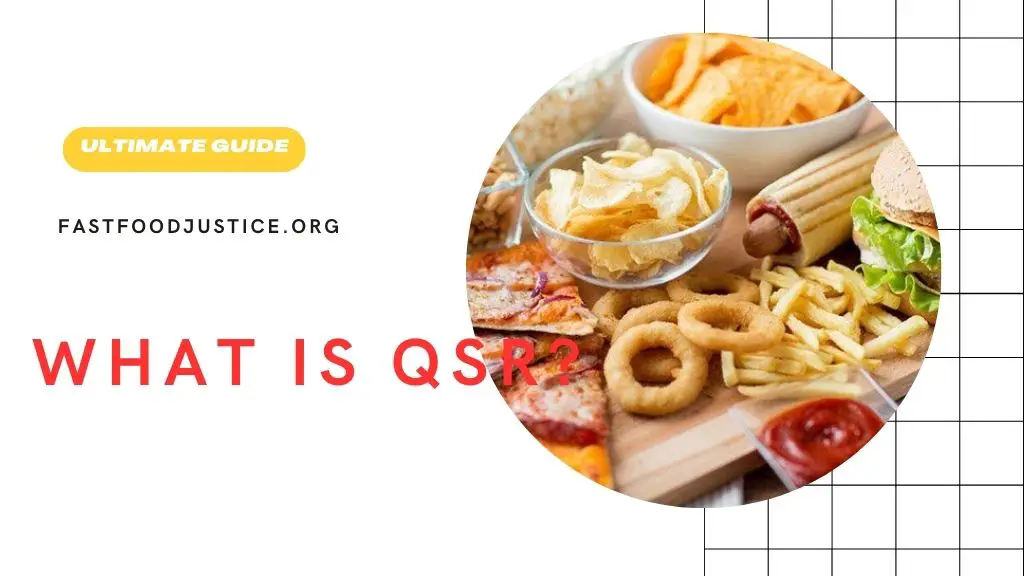 Benefits of QSRs: A Catalyst for Business Growth
QSRs offer a multitude of benefits that can drive business growth. Their fast-paced nature and efficiency in operations allow for a high turnover of customers, translating into a steady revenue stream.
Notably, the lower cost of food and operations compared to full-service restaurants leads to more favorable profit margins. Furthermore, with the trend of online ordering and delivery services on the rise, QSRs are well poised to capitalize on this shift in consumer behavior, enhancing their reach and potential for increasing sales.
Lastly, the ability to franchise a successful QSR model presents an opportunity for rapid expansion and brand recognition on a global scale. To sum up, the unique advantages of QSRs can act as powerful levers for business growth in the competitive food industry.
The Technology Behind QSRs: A Differentiating Factor
In the realm of QSRs, technology is the game-changer. These establishments leverage cutting-edge technology to streamline operations, enhance customer experience and gain a strategic advantage in the market.
One such example is the Point-of-Sale (POS) system, a sophisticated tool that simplifies transaction processing, order tracking, and inventory management, paving the way for efficient restaurant operations. Beyond the POS systems, QSRs harness the power of digital menu boards and self-ordering kiosks to offer a touchless, user-friendly ordering experience, catering to the tech-savvy consumer while expediting the ordering process.
Additionally, mobile apps and online ordering platforms have become a staple in the QSR industry, offering customers the convenience of ordering food from the comfort of their homes, thereby extending the QSR's reach beyond the physical restaurant. Artificial Intelligence (AI) and data analytics are also being employed to gather customer insights, enabling personalized marketing and menu optimization.
In contrast to traditional restaurant operations, the technology deployed in QSRs is characterized by speed, convenience and adaptability, making it a significant differentiator in the highly competitive food industry landscape.
Successful Companies in the QSR Industry
Several enterprises have capitalized on the benefits of the QSR model and risen to global success.
1). McDonald's
McDonald's is perhaps the most iconic, with its golden arches recognized worldwide. Known for its burgers and fries, McDonald's has established an efficient model that allows for consistency across its thousands of locations.
When Does Mcdonald's Start Serving Lunch?
2). Starbucks
Another notable example is Starbucks, a QSR that specializes in coffee and other beverages. Starbucks has differentiated itself through a focus on quality and customer experience, even while operating at a fast pace.
How Much Are The Cake Pops At Starbucks?
3). Subway
Other successful companies in the QSR sector include Subway, known for its customizable sandwiches and healthier options, and KFC, a global leader in fast-food chicken. Both these brands have utilized franchising models to expand rapidly and globally.
Does Subway Take EBT & Food Stamps?
4). Domino's
In the pizza realm, Domino's has harnessed the power of technology to revolutionize ordering and delivery, making it a landmark name in the QSR industry.
These companies serve as shining examples of what can be achieved within the QSR model when elements such as speed, convenience, quality, and technology are expertly balanced.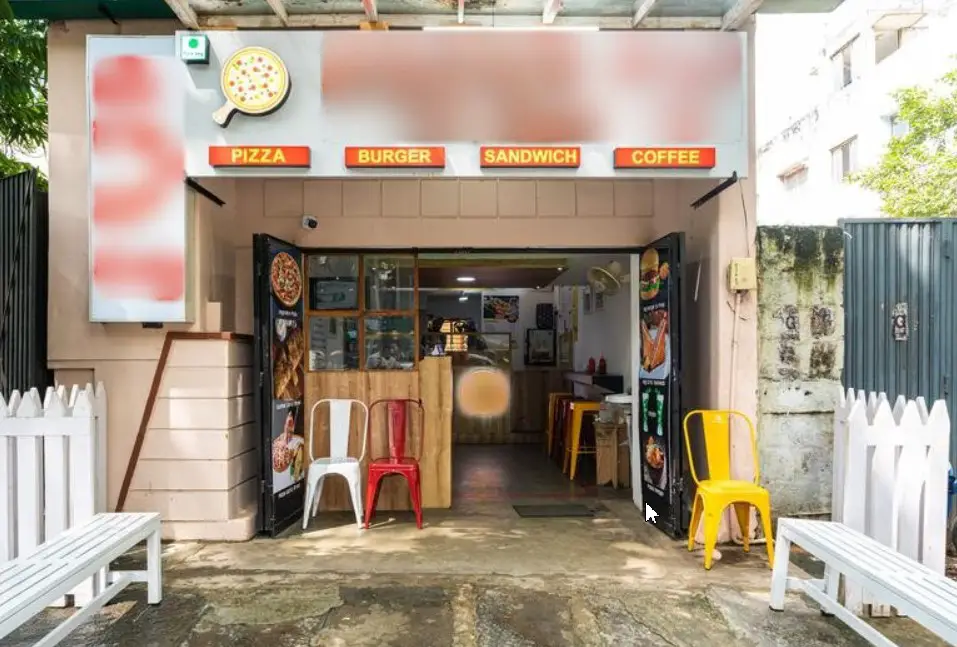 Getting Up and Running with a QSR
If you're considering entering the QSR industry, there are several key steps to keep in mind to ensure a smooth launch and sustained success.
1. Understand Your Market: Before you dive in, conduct an in-depth analysis of your target market. Identify their preferences, dietary needs, and dining habits, and ensure your menu caters to these.
2. Choose the Right Location: The location of your QSR can greatly impact its success. It should be easily accessible, visible, and situated where your target market frequently visits.
3. Efficient Layout and Design: The design of your restaurant should promote efficient operations. This includes a well-planned kitchen layout for swift food preparation and a customer area designed for quick service.
4. Leverage Technology: Implementing technology, like digital ordering systems, POS systems, and online delivery platforms, can streamline your operations and enhance the customer experience.
5. Curate a Simple yet Appealing Menu: A QSR thrives on a menu that's easy to prepare yet appetizing. Strive for a balance between variety and simplicity to ensure fast service without compromising on taste.
6. Build a Strong Team: Your staff is key to providing quick and efficient service. Invest in training your team to ensure they can uphold the standards of service expected in a QSR.
7. Marketing and Branding: Lastly, a strong marketing strategy and distinct branding can set you apart from competitors. Utilize both online and traditional marketing channels to reach your target audience.
What is QSR? Conclusion
The QSR model presents an attractive proposition for restaurant operators looking to navigate the competitive food industry successfully. Its emphasis on speed, efficiency, and affordability aligns with the evolving consumer demand for quick, convenient, yet satisfying meals.
The low food and operational costs, coupled with higher customer turnover rates, contribute to promising profit margins. The potential for scalability through franchising provides an avenue for rapid growth and widespread brand recognition.
Moreover, the integration of technology in various aspects of the business, from order processing to customer engagement, offers a significant competitive edge, driving efficiency, enhancing customer experience and opening up new opportunities for sales and marketing.
As such, QSRs represent a robust model that is well-suited to the dynamic and fast-paced nature of the restaurant business, offering a promising path for those aspiring to make their mark in the food industry.
FAQs About QSR Implementation, Use and Benefits
Q: What are the main benefits of a QSR business model?
A: The QSR business model provides several advantages such as speed and convenience, lower operational costs, high customer turnover rates, promising profit margins, and the potential for scalability through franchising. It also allows for the integration of technology to streamline operations and enhance customer experience.
Q: How can technology be utilized in a QSR setting?
A: Technology can be utilized in numerous ways in a QSR setting. From digital ordering systems and Point of Sale (POS) systems to online delivery platforms, technology can help to streamline operations, enhance the customer experience and open up new opportunities for sales and marketing.
Q: What factors should be considered when choosing a location for a QSR?
A: When choosing a location for a QSR, it's vital to consider the accessibility, visibility, and the frequency of visits from your target market. Locations in high-traffic areas such as shopping centers, business districts, or near schools and colleges can often be advantageous.
Q: What elements should a QSR menu have?
A: A QSR menu should be simple, easy to prepare, and appealing to the target market. It's crucial to find a balance between variety and simplicity to ensure fast service without compromising on taste.
Q: How important is staff training in a QSR?
A: Staff training is vital in a QSR as the staff are key to providing quick and efficient service. Training ensures your team can uphold the standards of service expected in a QSR, which in turn can significantly impact customer satisfaction and loyalty.
Q: What strategies can help a QSR stand out from competitors?
A: Strong marketing strategies and distinct branding can help a QSR stand out from competitors. Utilizing both online and traditional marketing channels to reach the target audience can increase brand visibility and recognition. Offering unique menu items, exceptional customer service, or innovative technology can also differentiate a QSR from others.