What Is Cocoa Butter
Extracted from cocoa bean, cocoa butter is a solid fat which is a natural and effective emollient and moisturizer. At the mention of it, what comes to the picture are those tasty desserts like creamy cakes and chocolates. However, its usage stretches further than cooking or baking. This tasty and versatile ingredient equally manifests its benefits to your skin care regimes, having been infused in a number of health and beauty products. The question though is, what is a good substitute for cocoa butter?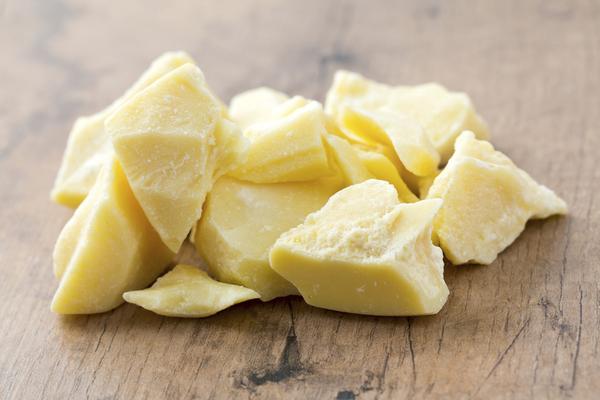 Is Cocoa Butter the Same As Coconut Butter?
Now before we even proceed further, first let's unravel this question. Many people often confuse cocoa butter, coconut oil and coconut butter. Now the two, coconut butter and cocoa butter, have distinct profiles, especially in regards to how they are made.
While cocoa butter is made from cocoa beans, coconut butter on the other hand is extracted from whole coconuts which gives it extra nutritional benefits and flavour. However, they have similar fat levels, sweetness and consistency, meaning that these two are interchangeable ingredients in a number of recipes.
Best Cocoa Butter Alternatives in Recipes:
The Best Cocoa Butter Substitute in Baking
Unsalted Butter. Pure unsalted butter reveals a combination of tiny bits of carbohydrates and proteins, but still remains to be purely fat, just like cocoa butter. Considering the baking process, this butter makes the best substitute for cocoa butter since they'll react the same way. In the end, you'll have the similar texture and moisture levels.
The only difference between the two is the flavour profile, considering that unsalted butter features a combination of milky and sweet flavour, while cocoa butter on the other hand has distinct sweet taste. So for best results, you can add cocoa powder to the butter so that it enhances the flavour.
The best Cocoa Butter Substitute in Lotion
Shea Butter. Shea butter matches cocoa butter with its moisturising properties. It will still help heal, soften and restore your dry skin so if you can't find cocoa butter or its lotion-infused range, you can try shea butter options.For shear butter, you can also customize its mild nutty scent with the fragrance of your choice.
The best Cocoa Butter Substitute in Making Chocolates
Dark Chocolate. You can still make your dark chocolate with coconut butter or coconut oil in place of cocoa butter, but for the flavour, you have to introduce cocoa powder. To balance the bitterness from cocoa powder, you can add a liquid sweetener of your choice.
White chocolate. Unlike dark chocolate, you won't necessarily need any cocoa components here, so you can use unsalted butter. For best results, you can have it combined with milk and sugar, or vanilla for flavour. However if you're vegan, you can still use coconut oil, coconut butter or a combination of the same, only that you won't get the desired smooth, creamy and soft consistency.
Cocoa Butter Equivalent
Cocoa Butter Equivalent (CBE) is any ingredient which has a profile similar to that of cocoa butter. This cuts across physical properties and the fatty acid profile, making them compatible. Examples of CBE are shea butter, nut oils and palm oil.
Tips on Using the Replacement for Cocoa Butter
Balance the fats. As mentioned, cocoa butter comprises of solid fats, and this is what makes it act differently in different recipes. Some of the substitutes available don't precisely match this feature, meaning that you'll probably have to combine two or more substitutes, or go heavy on the measurements to match the balance of fats needed in the recipe.
Smoke point. First, you need to establish how your substitute will react to high temperatures, especially if you're substituting it for cocoa butter when frying. With a very high smoking point, cocoa butter can stay stable at temperatures of up to 450F. Otherwise for any other cooking needs, this shouldn't be much of an issue.
Flavour Balance. Flavour in this case is subjective, depending on whether you can or cannot stand cocoa. Most of the time it's unnoticeable because the flavour is lighter, however what stands out is a cream and savoury taste. Therefore, it's also good to find a match or rather a better comparison in the substitute for cocoa butter.
How to Make Cocoa Butter for Cooking
Cocoa butter can be expensive, and with that you can always opt for home-made samples. Here is a simple guide on how to make cocoa butter from cocoa beans:
Thoroughly clean the cocoa beans with cold water in order to get rid of any residues. Once clean, leave the beans to air-dry. The amount of beans used here will dictate the amount of butter you'll end up with.  
Set your temperatures to 100 or 135 degrees Fahrenheit and roast your cocoa beans for 90 minutes or until they're evenly roasted. In the event that the beans are different in sizes, you can sort them and roast in portions for an even roast. You can pick any roasting means for this step other than open flames which might burn the cocoa beans shells since they're flammable.
After that, quickly cool the beans, preferably with the help of a fan to keep them from scorching. Once cool, use a heavy tool like a hammer to gently tap on the beans in order to separate the inner nib from the outer shell which will be relatively loose by now.
Separate the nibs and grind them into a powder. Now to make the process even simpler, you can use a grinder which will leave you with what's called cocoa liquor instead of the powder. This is made possible with heat released which then melts the fats from the nibs after they turn powdery.
You can then extract cocoa butter from the cocoa liquor by filtering using a cotton cloth, passing it through an expeller or through an extrusion. You can chill or store the end product in a glass jar for all your future cooking needs.
Conclusion
This article has comprehensively answered the question what is a good substitute for cocoa butter. As you hunt for the ideal cocoa butter substitute for your recipe, you might realize that the prices are equally relatively high. So to keep your supply intact, you can always make yours every now and then right from home. The better part is that cocoa butter is versatile, so as you take a break from using it in your meals, you can as well use it to revive the natural glow in your skin and hair.
Thank you, Fast Food Justice