An elimination diet plan pdf is a useful tool for those looking to identify and eliminate food sensitivities. It involves gradually removing certain foods from your diet, then reintroducing them one by one to determine which ones may be causing adverse reactions.
This type of dietary approach can help people better understand their body's reaction to different foods, as well as promote overall health and wellbeing. An elimination diet plan pdf is an excellent resource for anyone interested in discovering what types of foods work best with their body.
Additionally, it can also provide valuable information about nutrition and how to make healthy choices when it comes to food.
Elimination Diet Plan PDF Free Download
elimination-diet-plan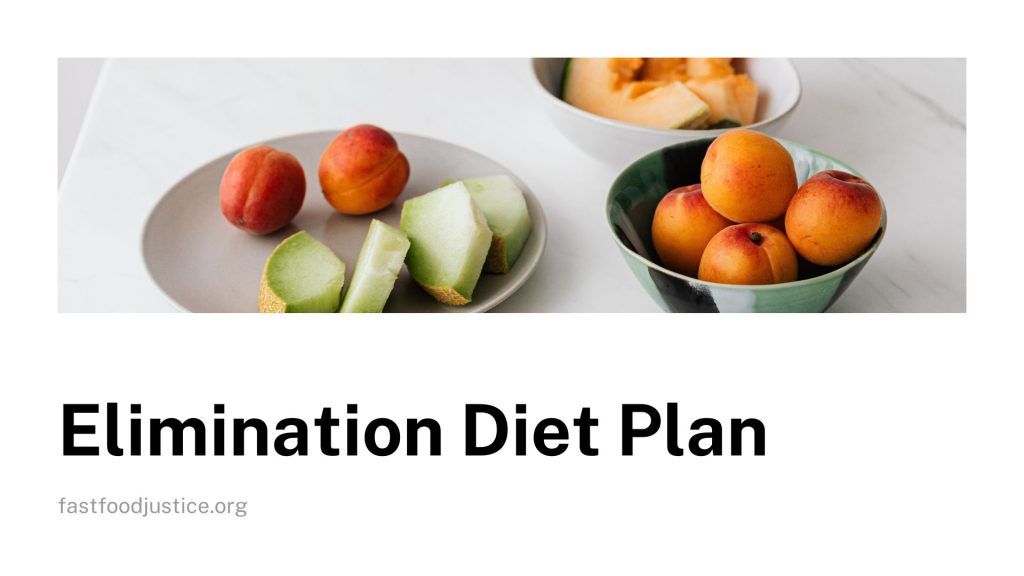 What is an Elimination Diet?
An elimination diet is a special dietary plan designed to help identify the foods that are causing adverse reactions and health problems. It involves the gradual removal of certain food groups, such as dairy, grains, eggs, nuts, legumes, nightshade vegetables (potatoes, tomatoes, peppers), seafood or other potential allergens from the diet for some time before reintroducing them back into the diet.
The goal is to be able to determine which foods you can tolerate with no adverse effects and which ones cause health issues. Elimination diets are often used by people who suffer from chronic digestive disorders like irritable bowel syndrome (IBS) or inflammatory bowel disease (IBD). They may help reduce inflammation in the digestive system or make it easier to digest certain foods.
Elimination diets can also be useful for people with food allergies or sensitivities. It's important to speak with a healthcare provider before beginning an elimination diet, as it may have unintended consequences and should be done under the guidance of a medical professional.
There are also some potential risks associated with elimination diets, so it's best to consult your doctor before trying one.
Basic Elimination Diet Plan: Step by Step
1. Keep a food journal. A food diary is an important tool to help you identify which foods are causing reactions in your body. Write down everything you eat and drink, as well as any symptoms that occur after eating certain items.
2. Eliminate common allergens from your diet for 2-3 weeks. Common food allergens include dairy, eggs, wheat/gluten, soy, peanuts, tree nuts, fish and shellfish. You may also want to consider removing corn and nightshades (potatoes, tomatoes) from your diet if they have been problematic in the past.
3. Focus on real, whole foods and avoid processed ingredients while on the elimination diet. This means choosing lean proteins, whole grains, fruits and vegetables, nuts, seeds, legumes and healthy fats.
4. Reintroduce common allergens one at a time every 3-4 days. The goal is to determine which foods cause reactions in your body so you can avoid them in the future. During the reintroduction phase, take note of any symptoms that occur after eating the food item.
5. Track all changes during the elimination diet and reintroduction phases using your food diary. This will help you identify patterns with specific foods or ingredients and make it easier to customize an ideal diet for yourself going forward.
6. Consider working with a qualified nutritionist who specializes in elimination diets if you have difficulty interpreting your symptoms or need help modifying your diet to better suit your needs.
Following these steps can help you identify which foods may be causing reactions in your body and create a unique eating plan that works best for you. With the right approach, it is possible to dramatically improve overall health and well-being by avoiding problematic food items.
Final
An elimination diet plan pdf can be an effective way to identify and eliminate foods that may be causing health problems. By removing certain foods from your diet for some time and then reintroducing them one at a time, you can observe how your body responds to determine which food items are triggering any negative reactions.
While it is important to consult with your doctor before making any changes to your dietary habits, following an elimination diet plan pdf can help provide relief from various discomfort or illnesses while allowing you to enjoy the meals that remain part of your new eating routine.